Himalayan
The Himalayan Collection takes you on a journey to the mountains, capturing memories travelling winding roads, admiring scenic views and observing local buildings, landscapes and life.
Mountain Zig Zag
Inspired by travels to Manali, Darjeeling and Mcleod Ganj over the years, the Mountain Zig Zag print illustrates a mountain landscape scene featuring goats, prayer flags, waterfalls, forests, guesthouses and more. A twist on a classic chevron pattern the bold angular composition also references alpine peaks.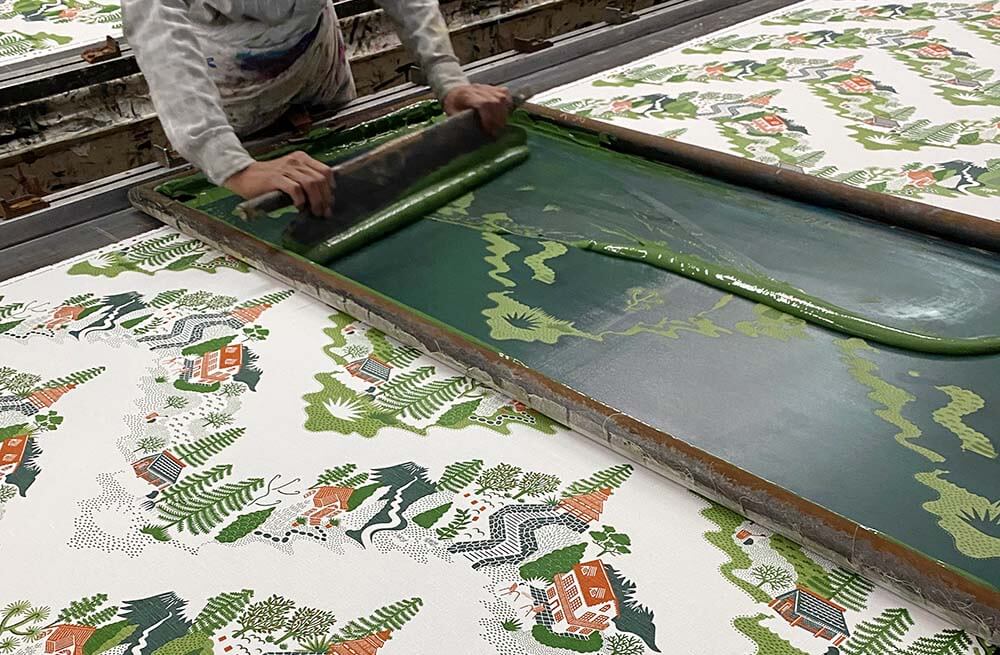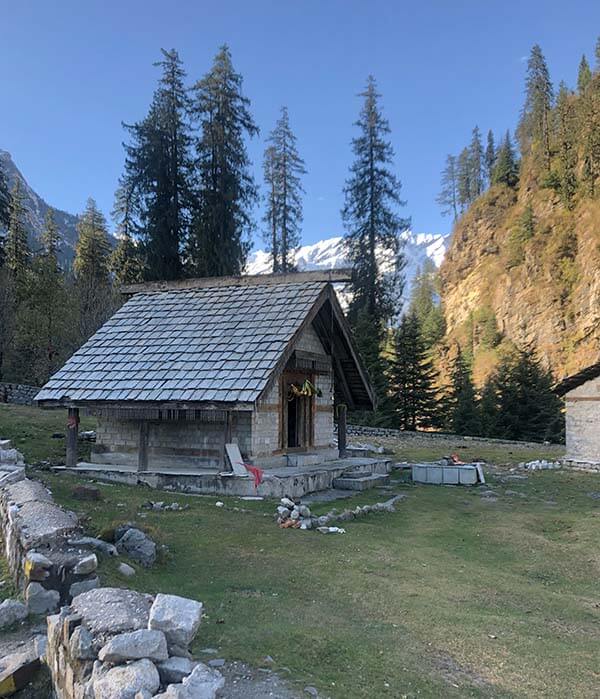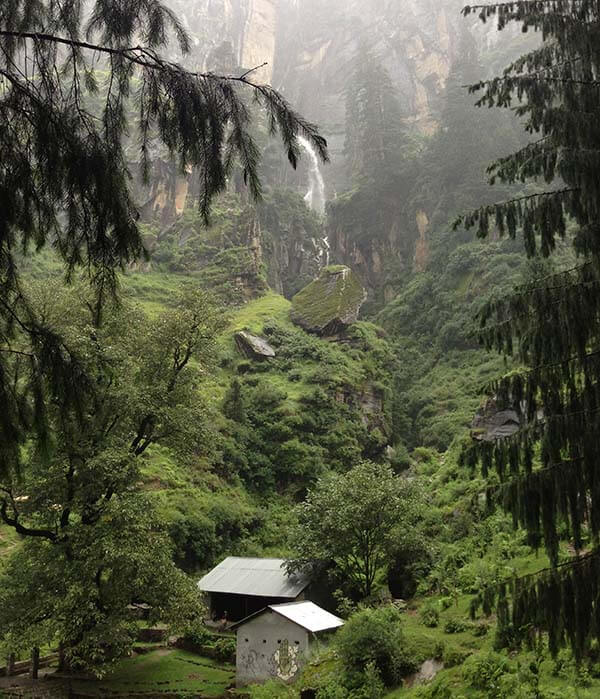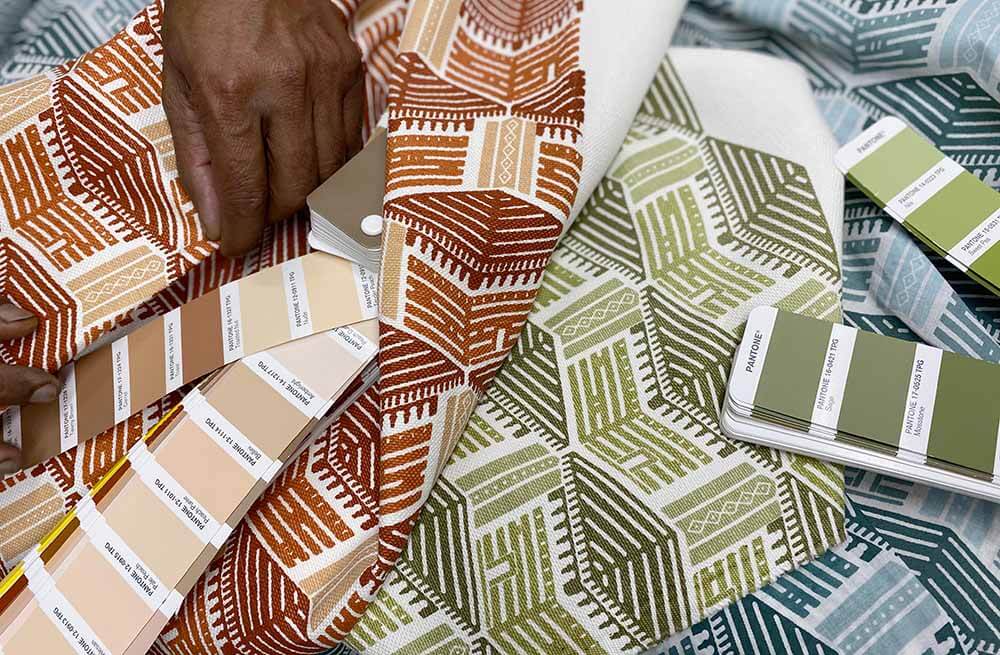 Kullu House
This print is inspired by beautiful old homes in the Kullu region, constructed in the traditional 'Kath Kuni' style of architecture with alternate layers of stone and wood.
Himalayan Pine
A reminder of dense forests and fresh mountain air, the Pine print illustrates elegant branches to create a timeless print with enduring appeal.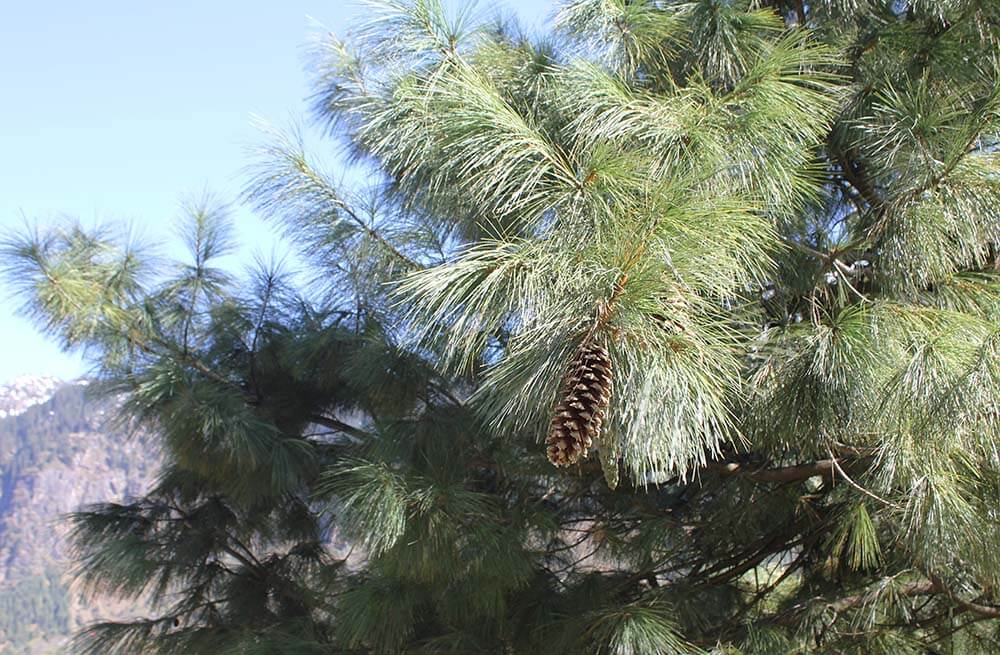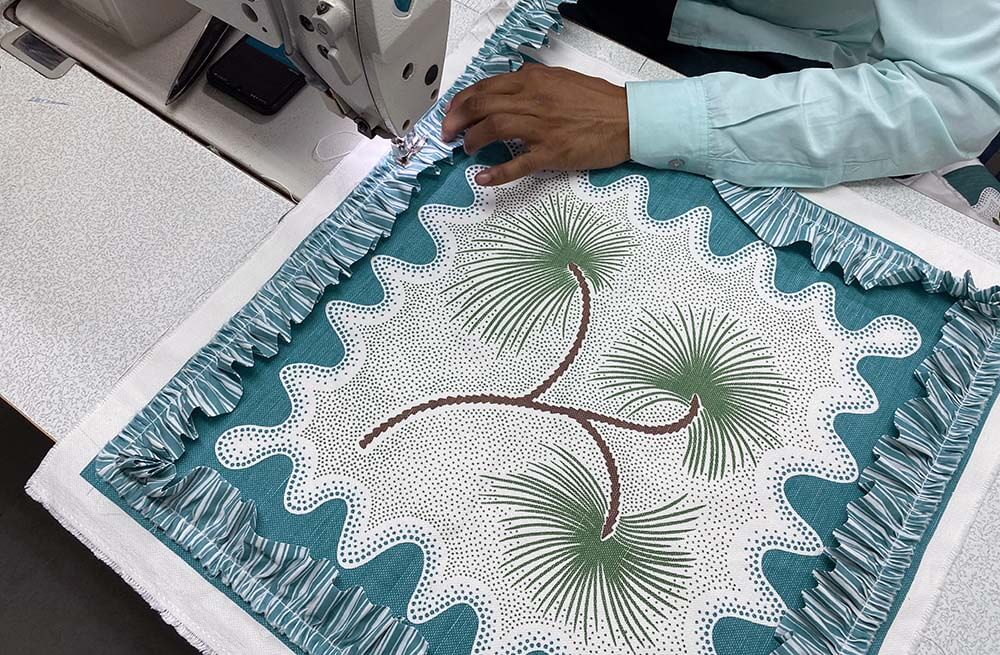 Apple Orchards
Our apple tree print is a celebration of abundant orchards and homely cottage style.
Tea Pickers
For this design we took inspiration from the lush tea estates in the hills surrounding Darjeeling, illustrating tea pickers amongst undulating tea bushes.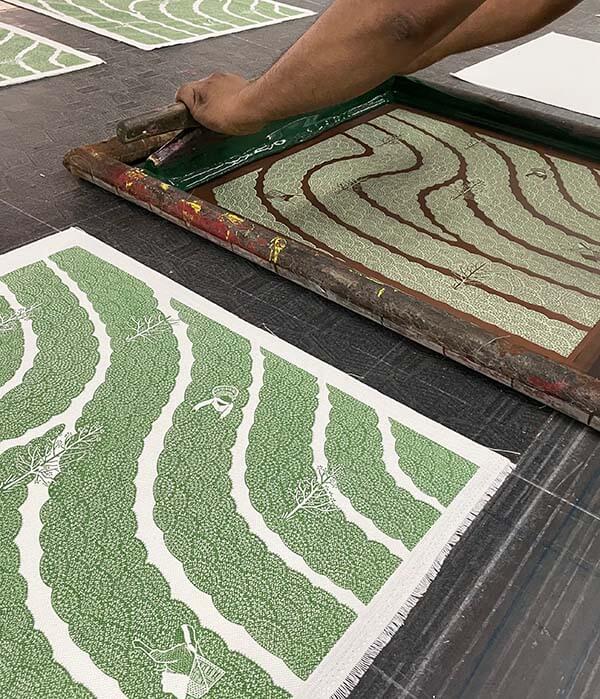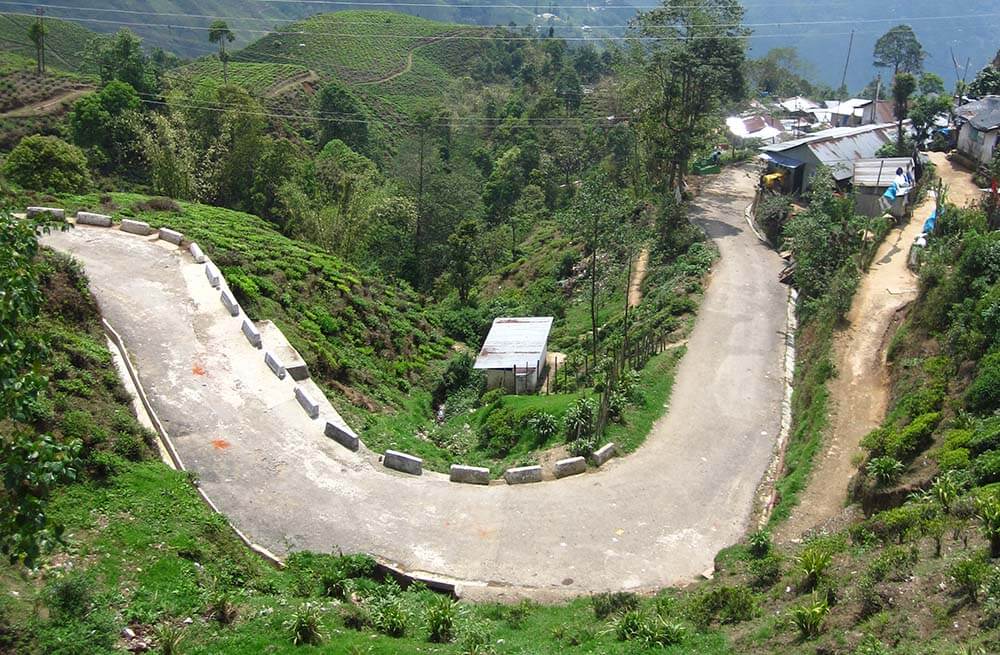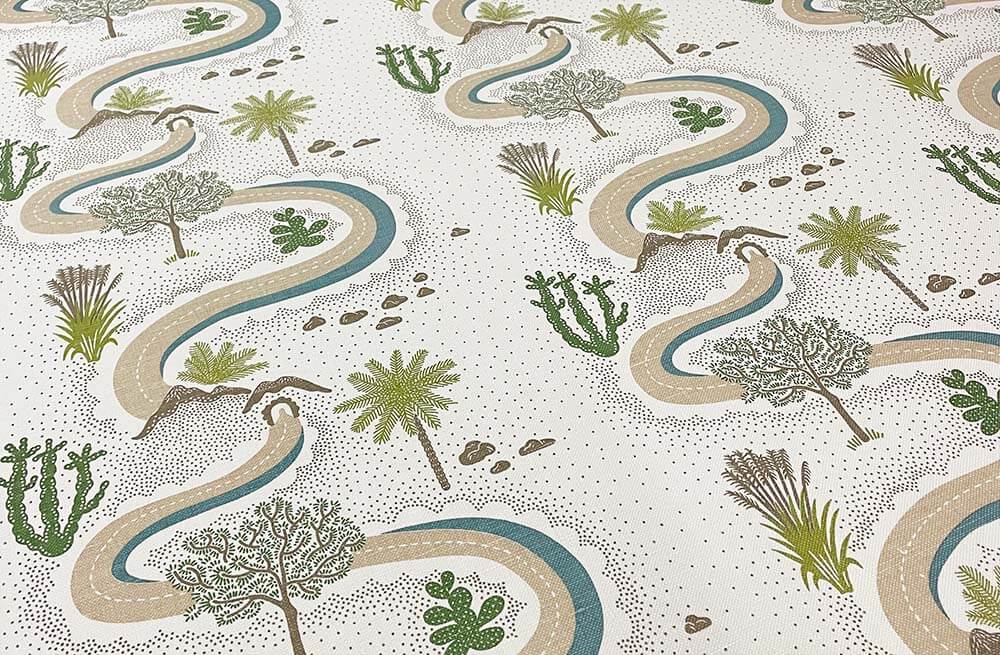 Winding Roads
With meandering roads and rivers surrounded by pampas, cacti and palms, this print captures the landscape of a long, winding road trip through the foothills of the Himalayas.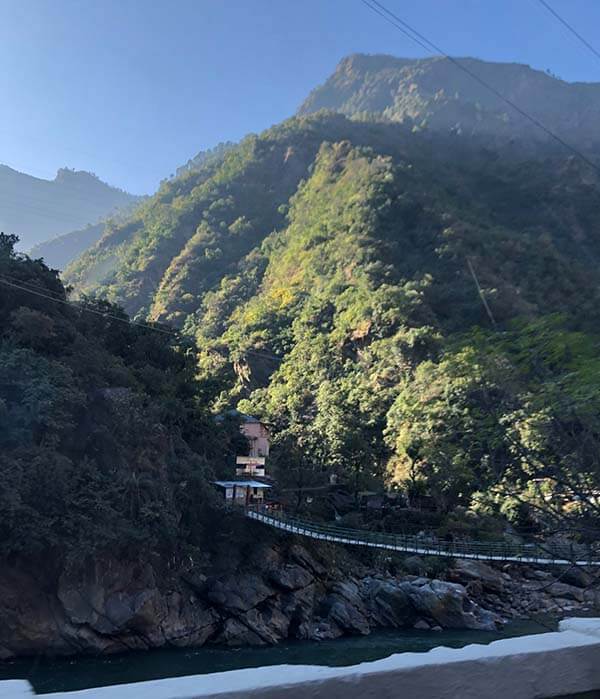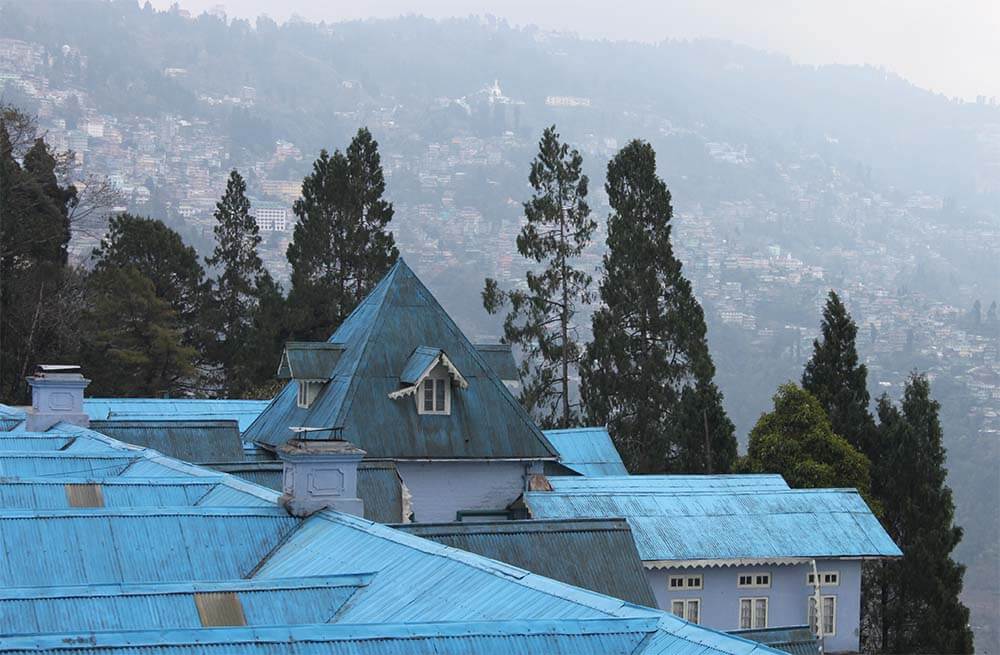 Graphic Weaves
Our bold Darjeeling and Manali dhurries are handwoven with motifs inspired by architectural details and colourful Himachali caps.