About us
Safomasi is an award-winning design studio and brand with storytelling at its heart.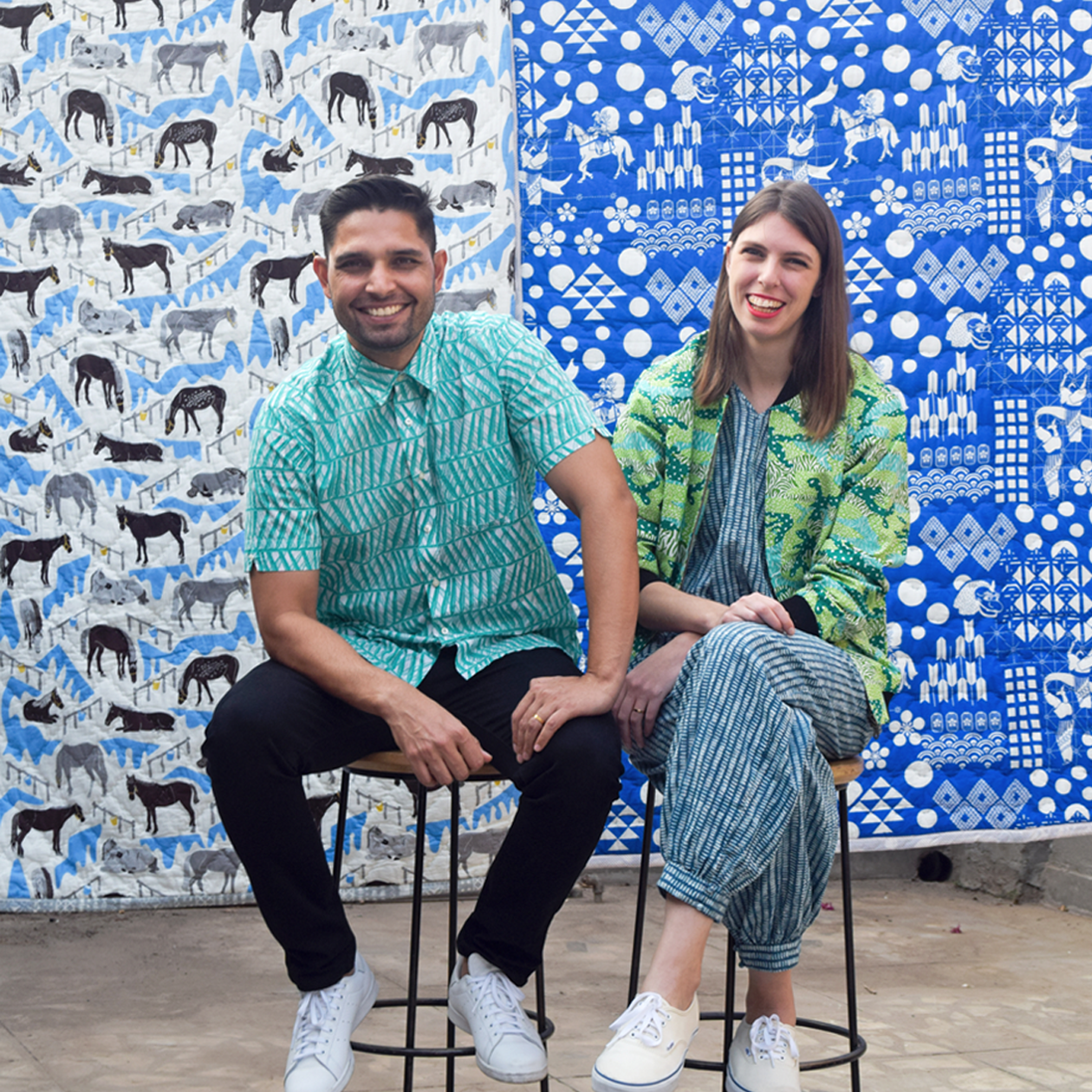 We design original illustrated fabrics, homewares and accessories that tell the story of our adventures around the world. Based between the UK and India, our aim is to create beautiful, characterful and uplifting patterns that bring joy and colour to your life.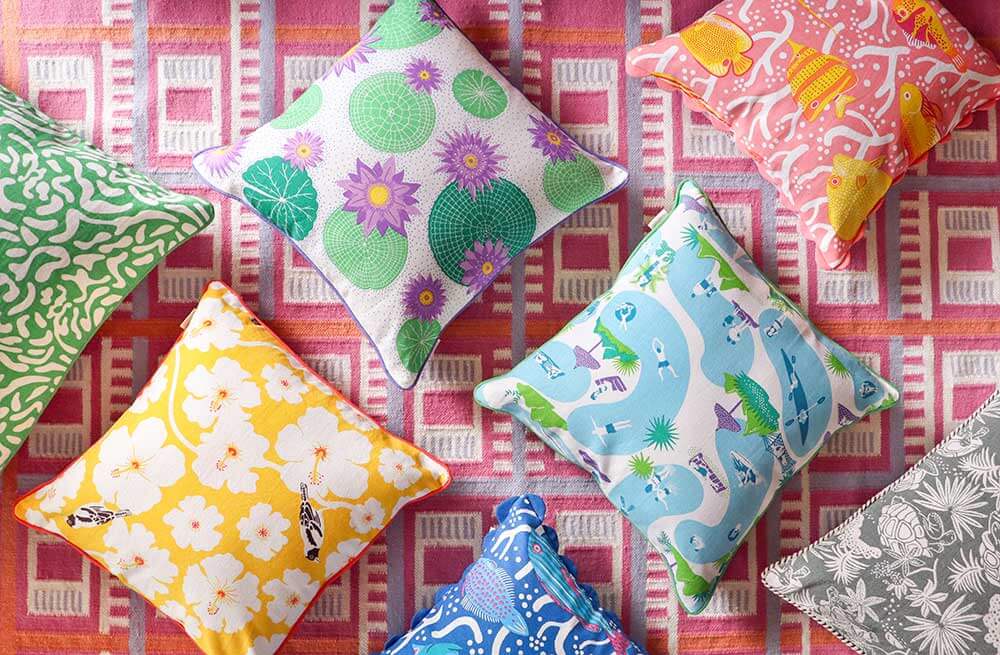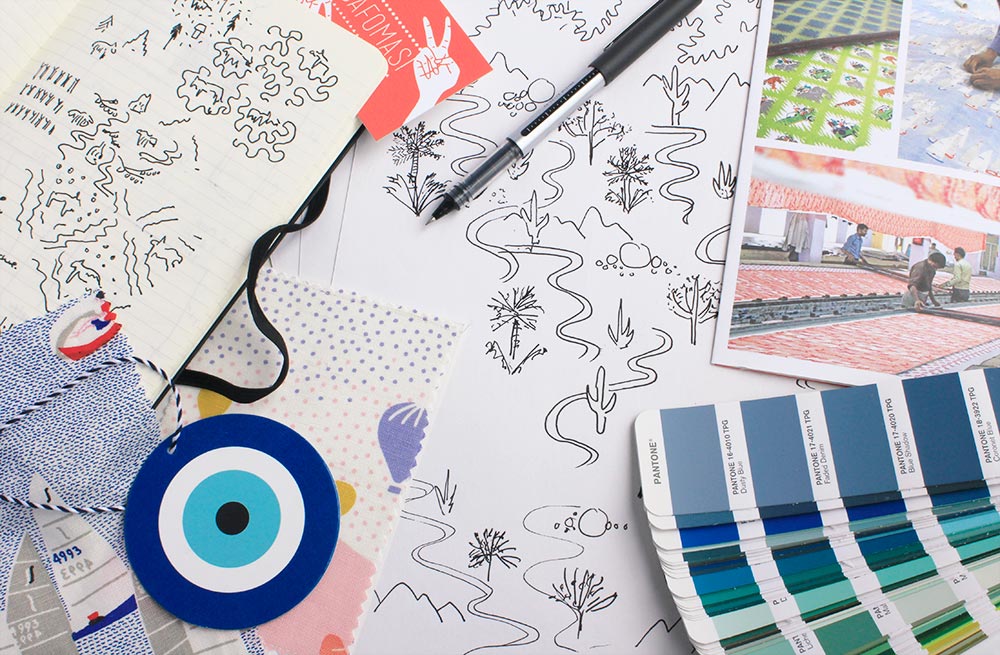 Travelling the world to find inspiration, each of our collections celebrates a journey to a different region. From a dream vacation in Mauritius to hot air ballooning in Cappadocia and happy family holidays in Devon, our playful figurative patterns evoke both memories and wanderlust, with scenes that may feel familiar to some and exotic to others.
Our Story
We're Sarah and Maninder, the British - Indian couple behind Safomasi. We founded Safomasi in India in December 2012, two years after a chance meeting led to a boxing day date. Driven by a desire to work and travel together, the brand is the result of many nights of planning and a passion for storytelling, craft and colour.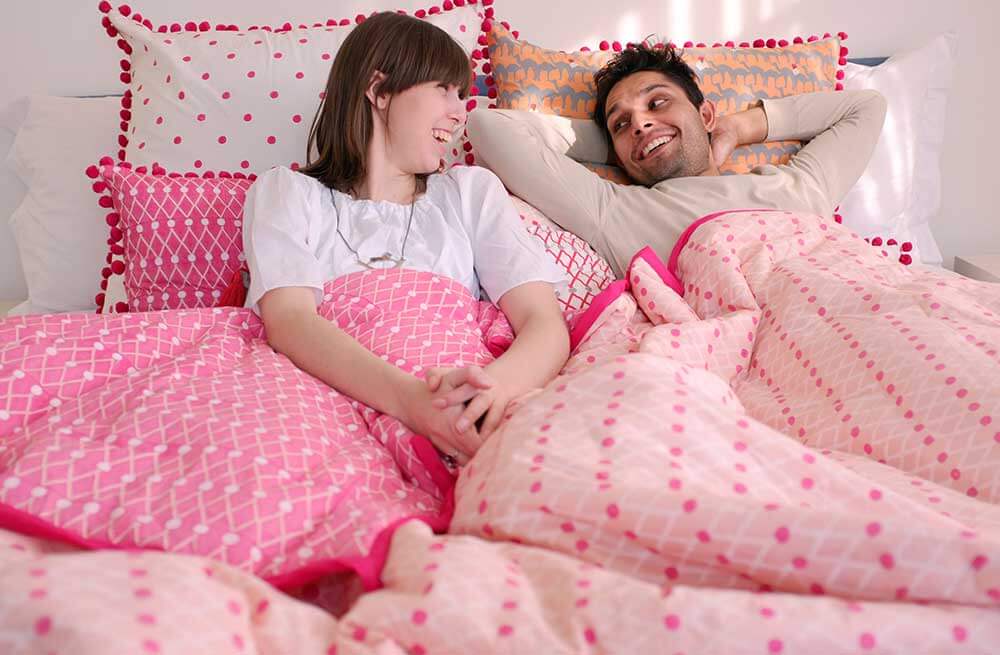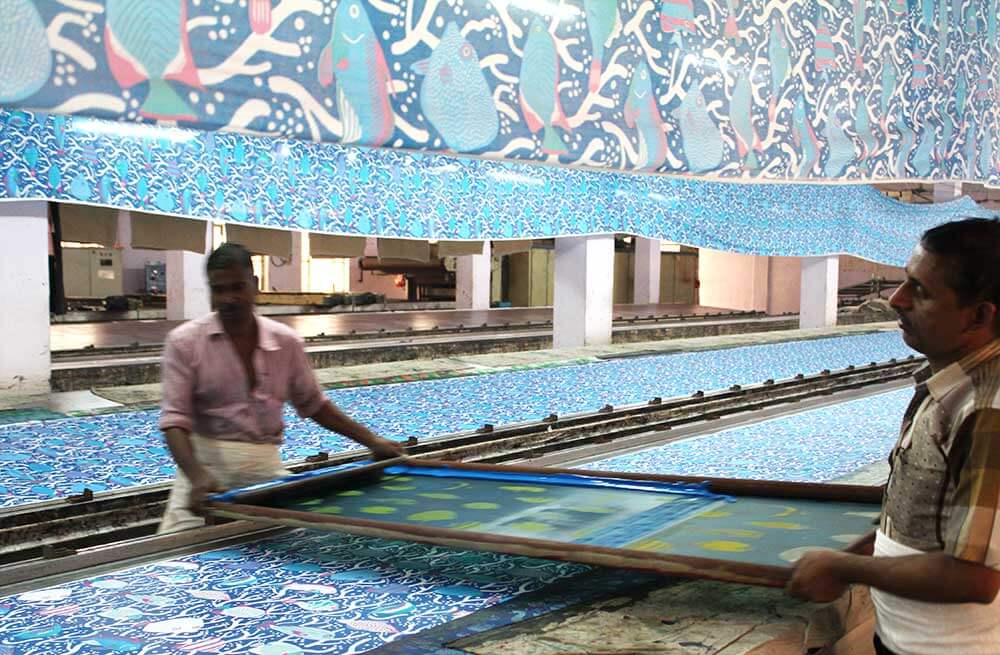 With a background as an illustrator, Sarah draws all Safomasi prints. They are translated into stunning textiles by our team in Delhi and talented artisans across India through various handcrafted techniques including screen printing, quilting and weaving.
We love working with fearless interior designers who share our eclectic, joyful aesthetic, and on creative commissions and collaborations with likeminded brands. Since 2019 we have been based near London, travelling back to our studio in Delhi as often as possible.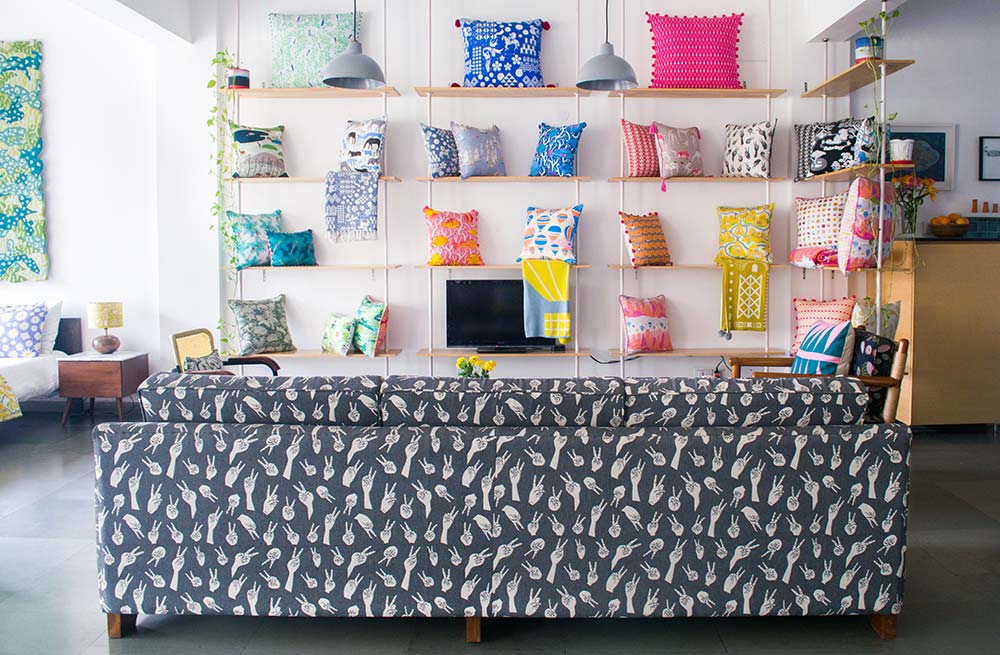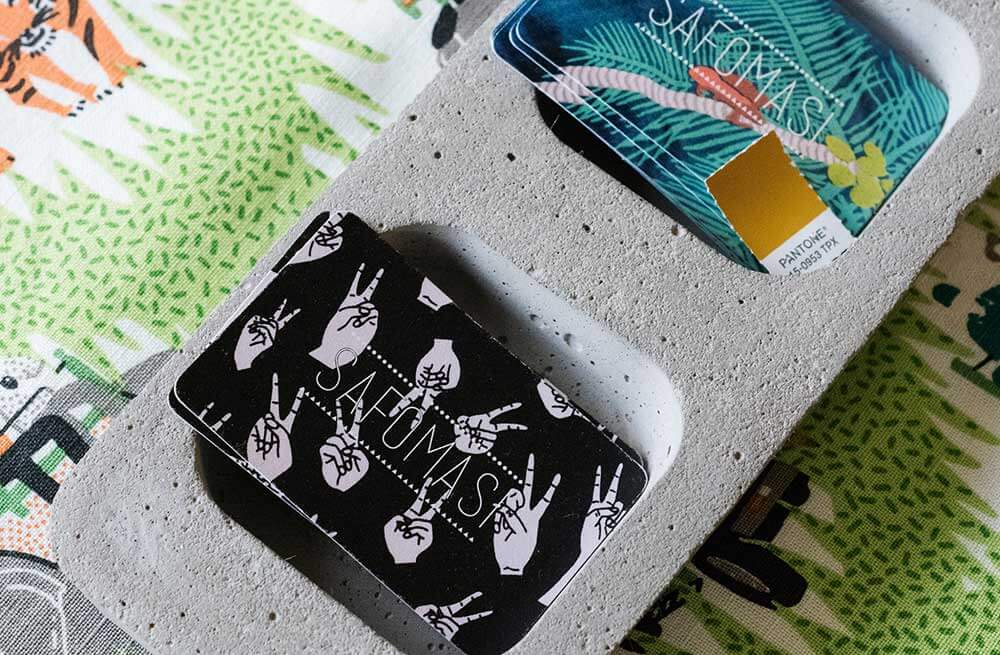 Awards & Recognition
Our designs are regularly featured by publications around the world. We're super proud to have won an ELLE Décor International Design Award (India) in 2013 after just over a year in business, and again in 2016. In 2015 we were awarded the Good Homes Award (India) in the soft furnishings category.