Pushkar
This collection illustrates our memories visiting the Pushkar Camel Fair in Rajasthan, India. An incredible sight, the decorated camels, stylish traders and colourful ornaments of this lively annual event are captured in our range of engaging and eye-catching designs.
Pushkar Prints
Our Camel Traders print is inspired by the scene of snappily dressed traders standing out amongst the herd of camels in their traditional Rajasthani dress of white kurtas and bright turbans.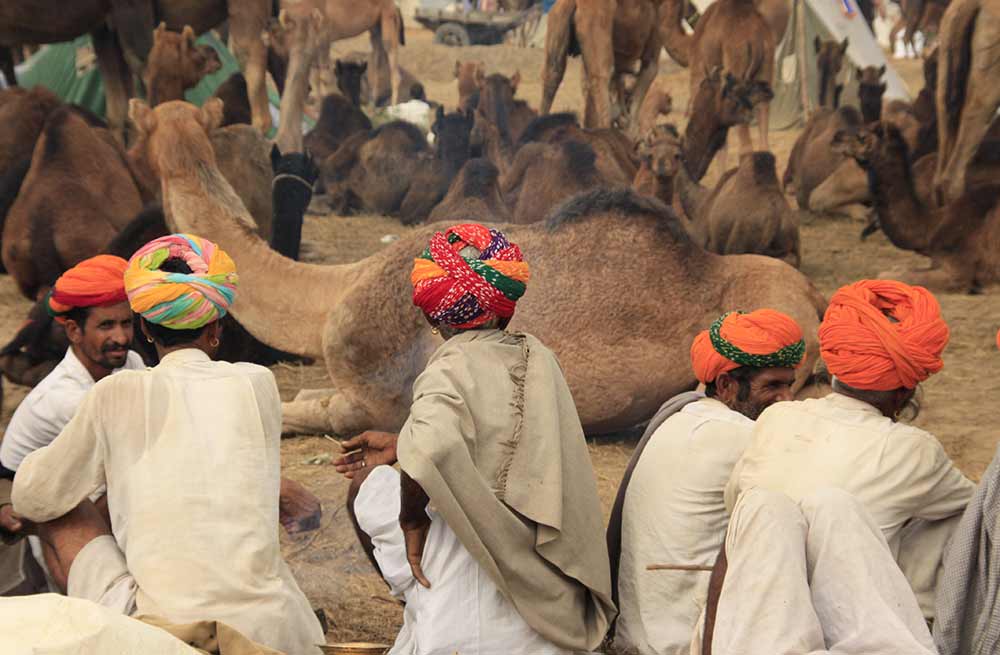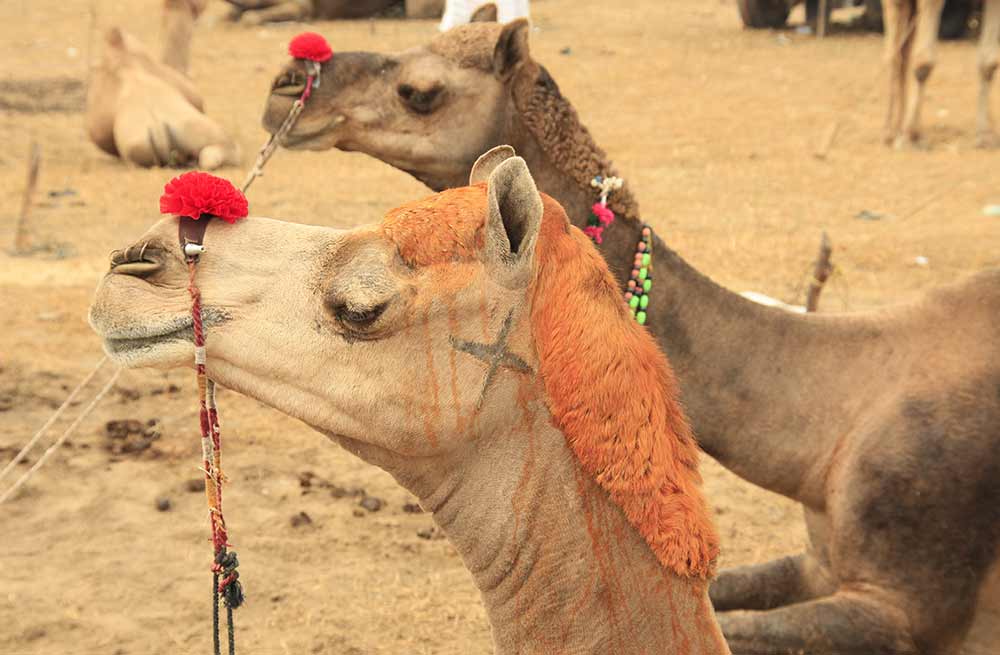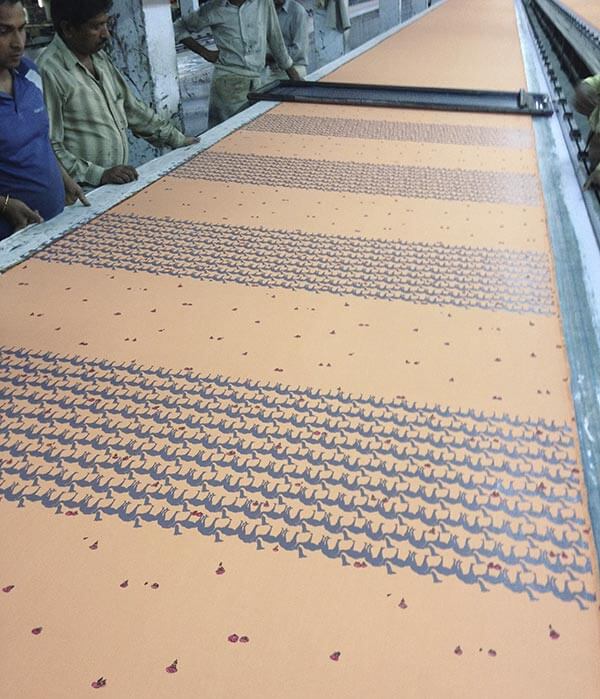 Illustrated Camels
From afar they all look the same, but get up close and you'll see each camel has it's own style, from dyed or plaited hair to painted motifs, plastic flowers, beads, nose rings and appliquéd coats, as illustrated in our Different Camel Print.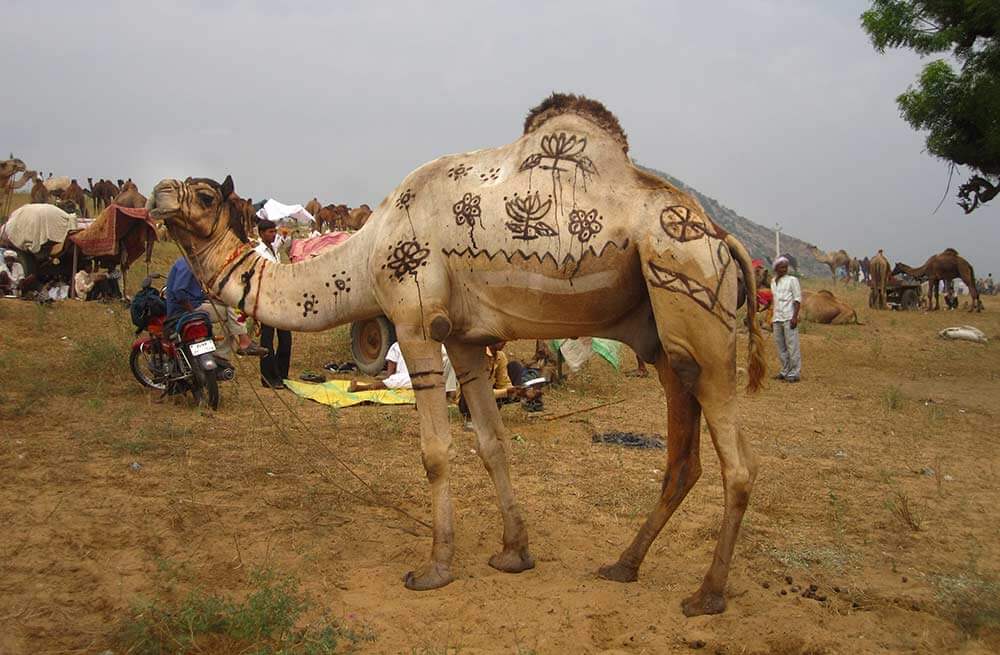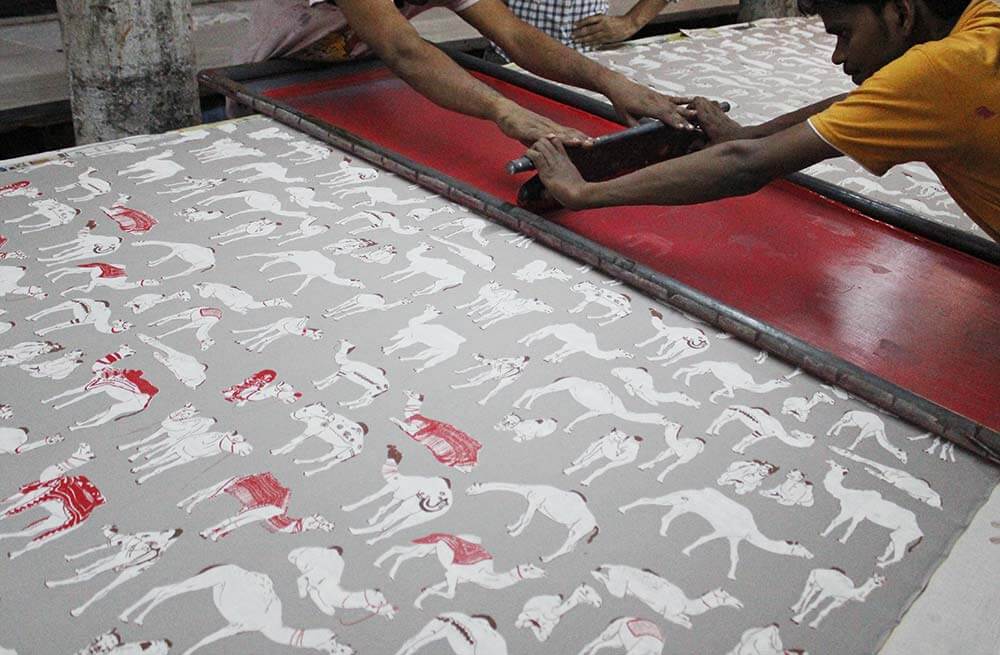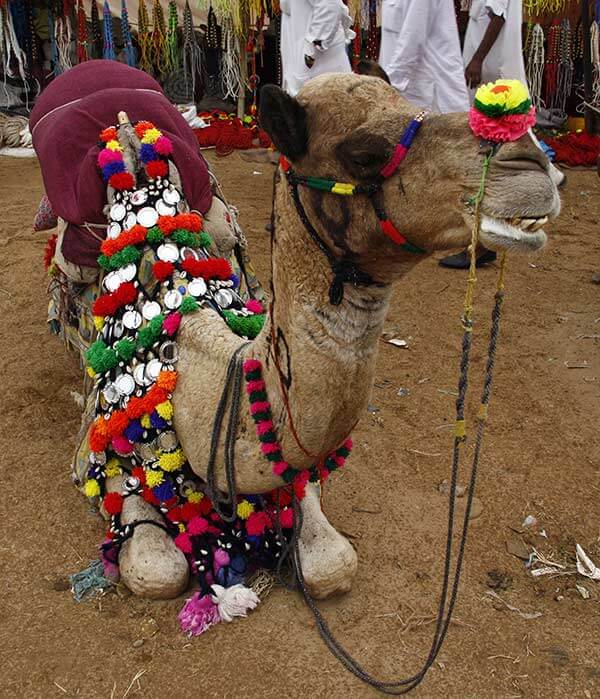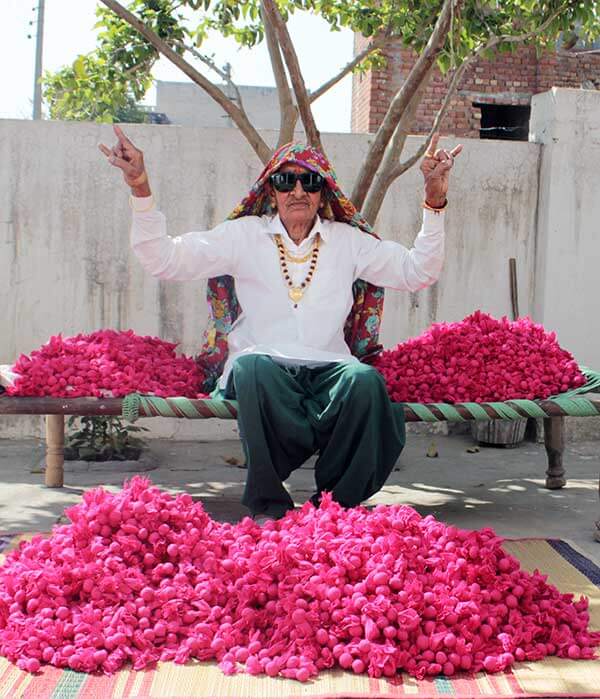 Handcrafted Pom Poms
Inspired by the decorative net blankets worn by some camels, our Net Block cushions are trimmed with fabric pom poms handmade by Maninder's amazing grandmother and friends from their village in Haryana.