Mithai
Travelling around India, Sarah became obsessed with sketching the hundreds of varieties of Indian sweets. These sketches inspired our signature Mithai design that became Safomasi's first colourful collection.
Inspired by Indian Sweets
Mithai are found on every street corner and at every occasion. Across the country there are hundreds of varieties of flavours, shapes and colours.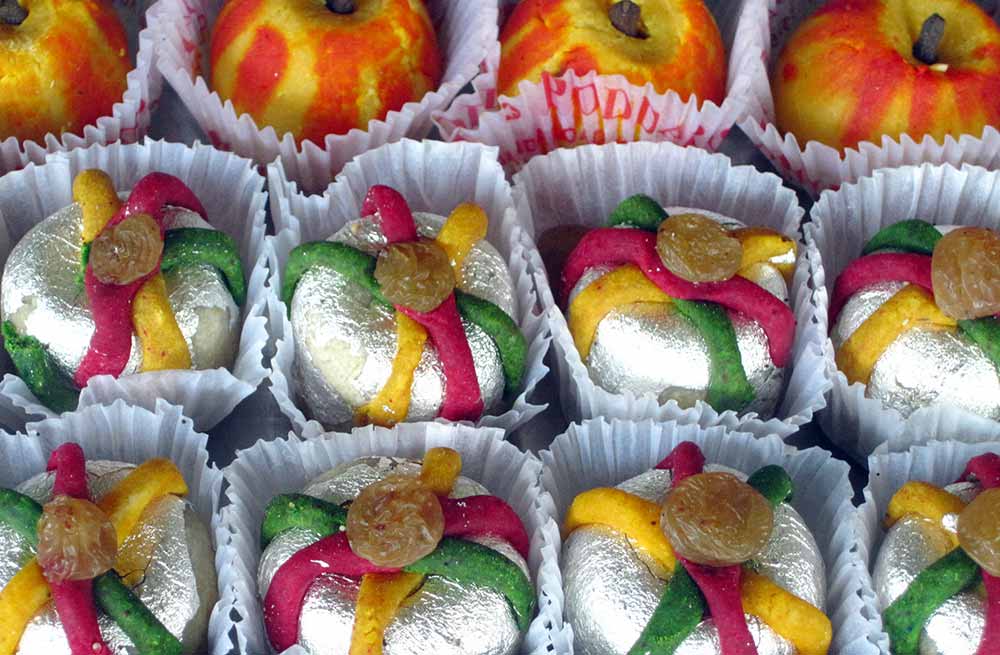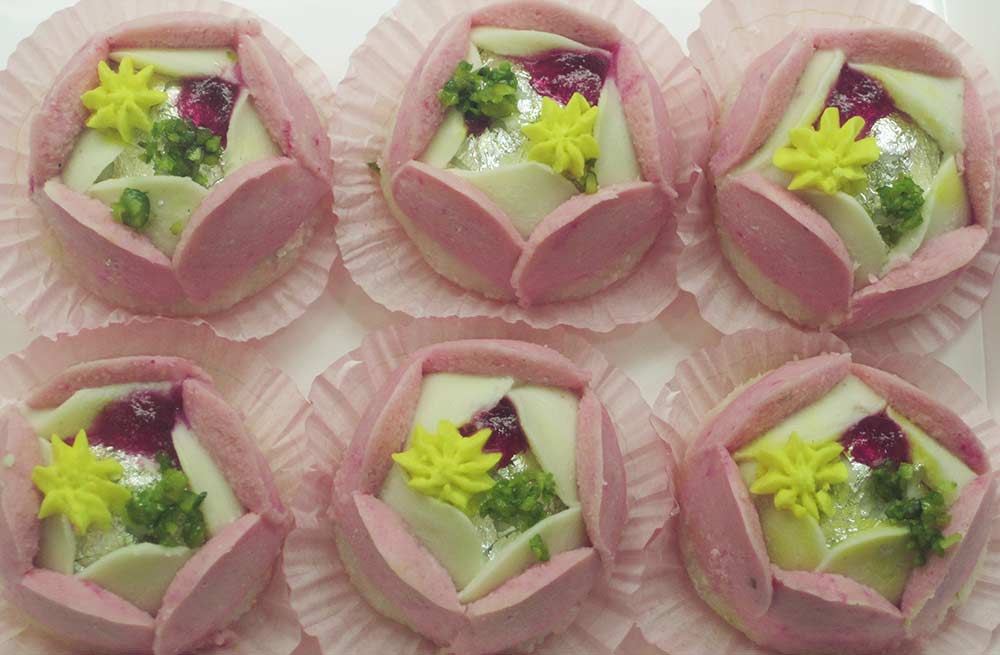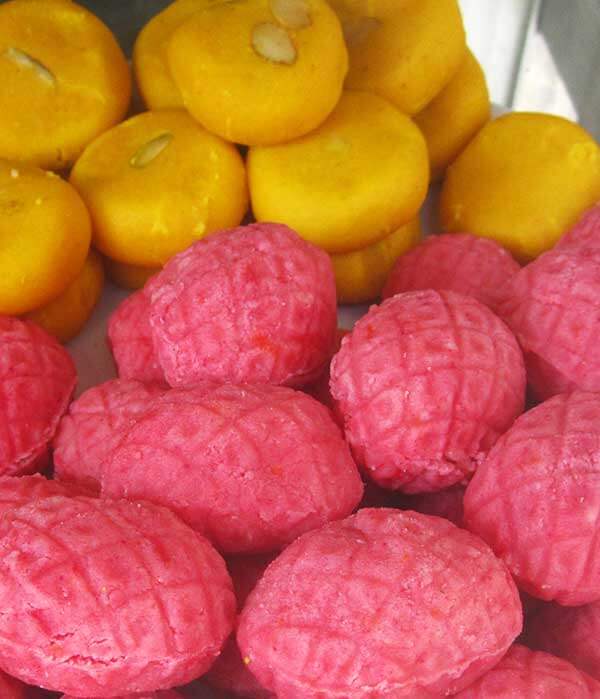 Illustrated in Sarah's Travel Sketchbook
It became an obsession to draw all the sweets I came across on my travels around India. My sketchbook filled up with illustrations of 169 varieties.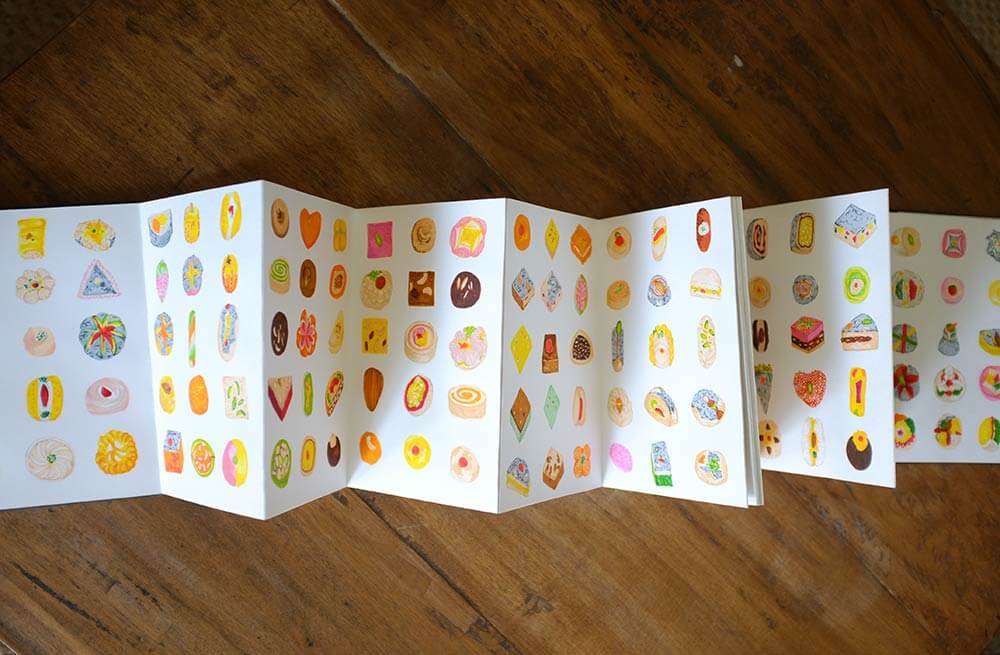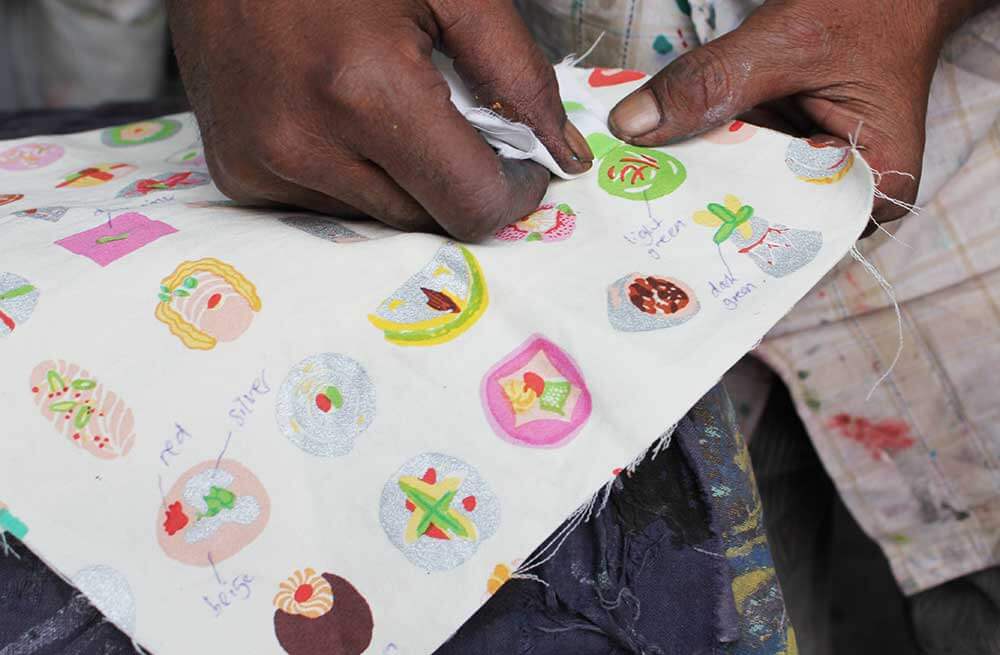 13 Colours Hand Screen Printed
The sketches were translated into screens for screen printing. The mithai print is our most complex design with 13 colours, including metallic silver ink, expertly printed by hand.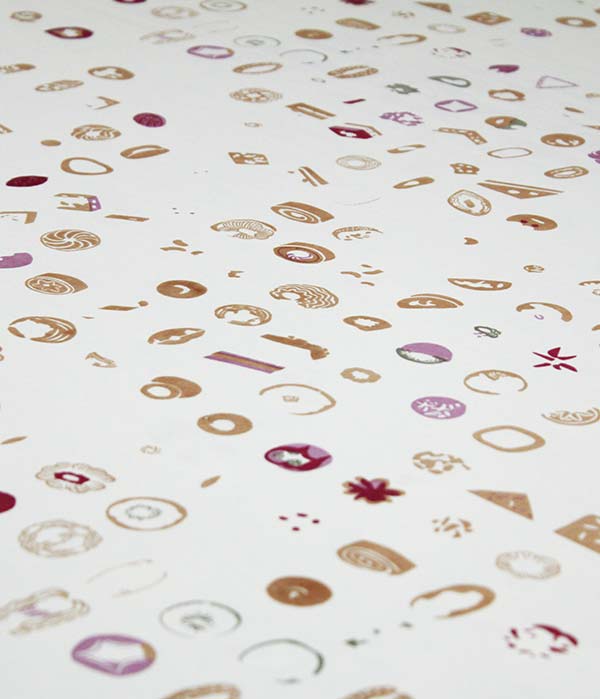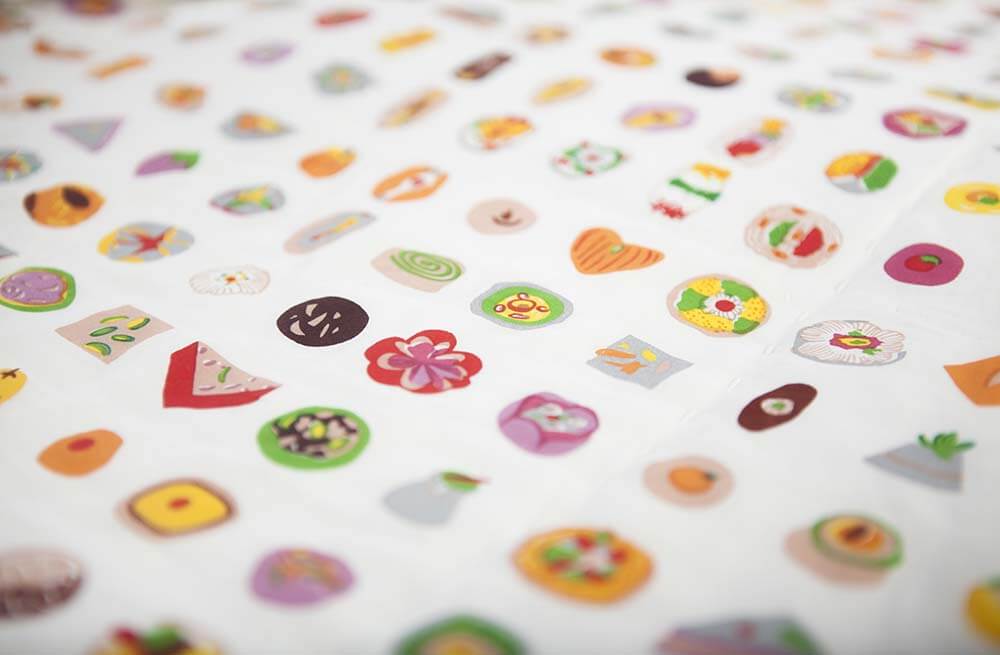 Candy Stripe Textiles
Blending Indian and Western influences we paired the Mithai print with classic candy stripes in three colourways for a fun, lively look.