Kapadokya
The Kapadokya collection is inspired by our travels to Turkey's beautiful and historical region of Cappadocia. In awe of the unique landscapes, magical hot air balloon rides, rock-cut cave houses, painted frescoes, evil eye amulets and horse ranches we designed a range of fabrics and homewares to capture our memories exploring this very special place.
Inspired by the Landscape of Cappadocia
Cappadocia's distinctive landscape of conical rock formations is the result of soft volcanic rock eroding over millions of years. Our dreamy Fairy Chimney design illustrates this surreal vista with hot air balloons floating above.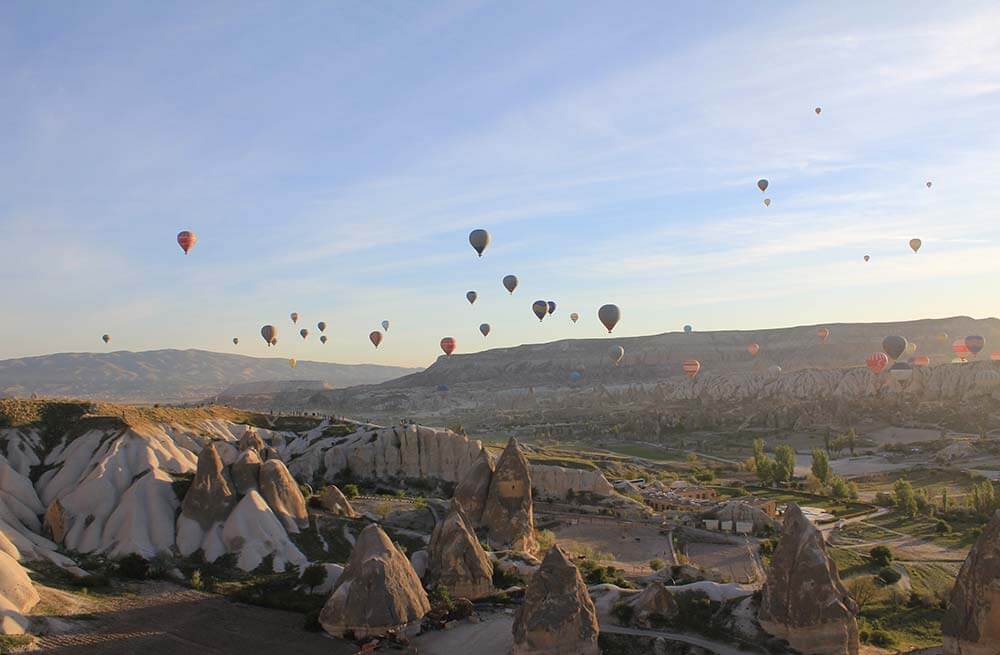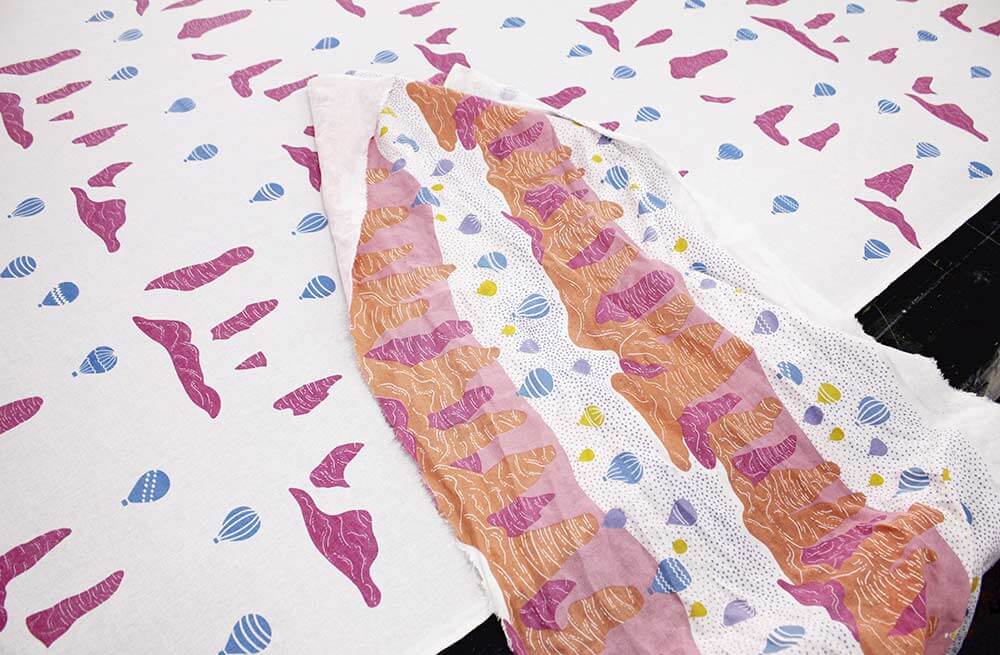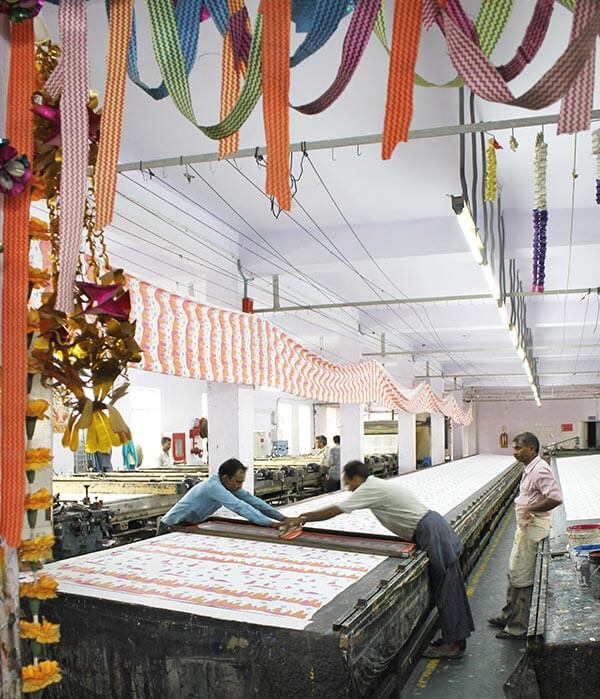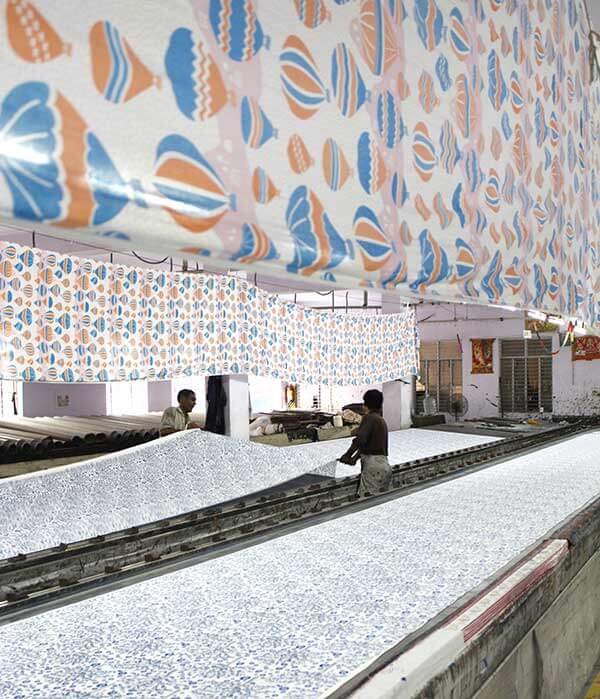 Hot Air Balloon Patterns
With its stunning scenery, Cappadocia is a popular place for hot air ballooning. It's a special sight to get up early and see hundreds of hot air balloons taking off into the sky, as illustrated in our Balloons at Dawn print.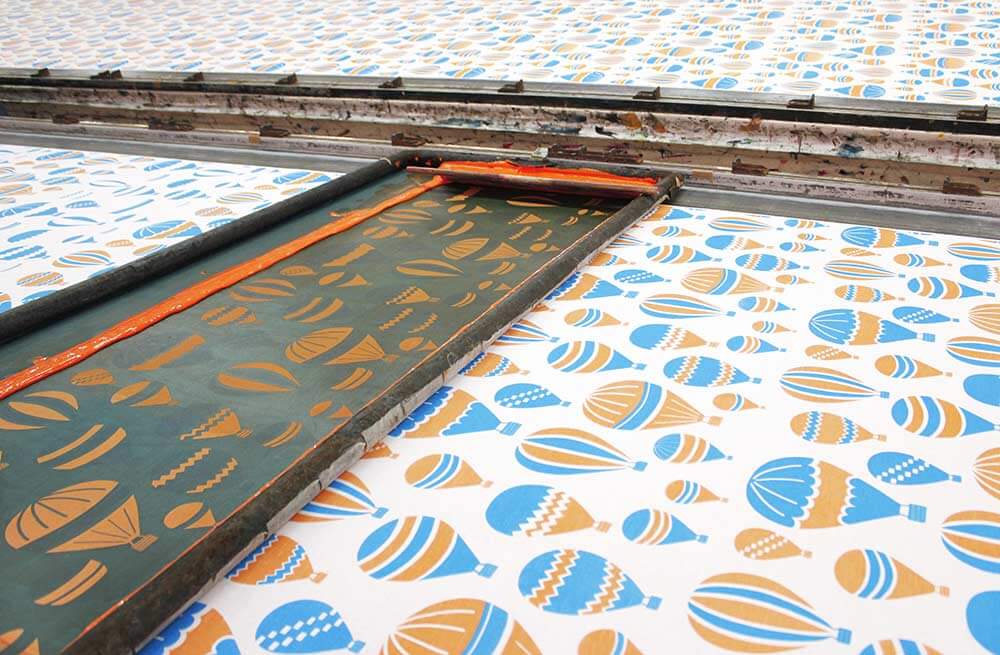 Illustrated Valley Views
We went in a hot air balloon and experienced the amazing views for ourselves. They inspired the Valley Views print, an intricate pattern of farms, rock formations and ranches, as seen from above.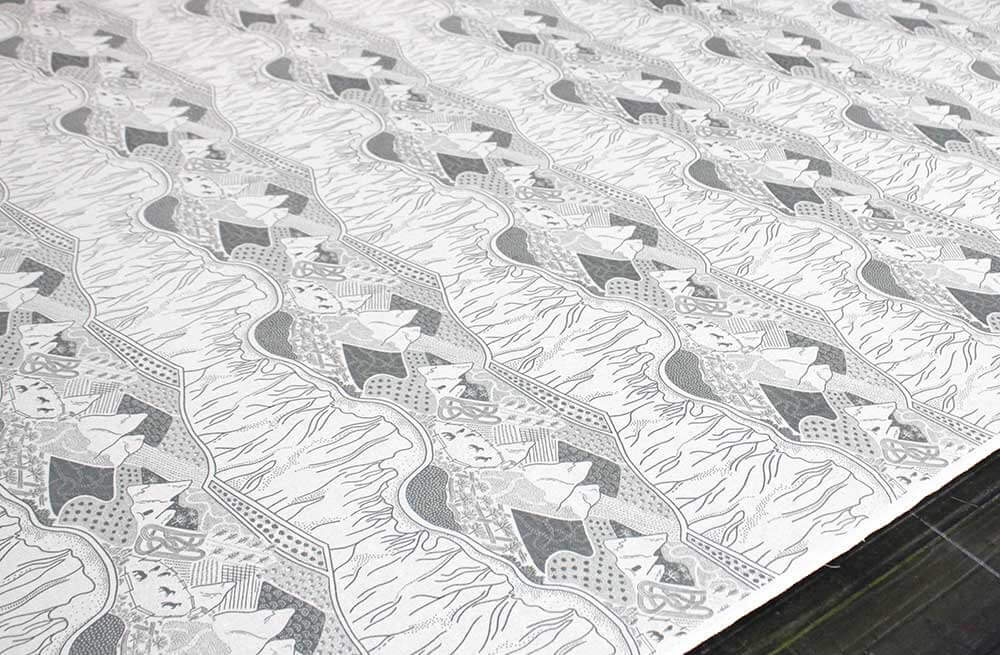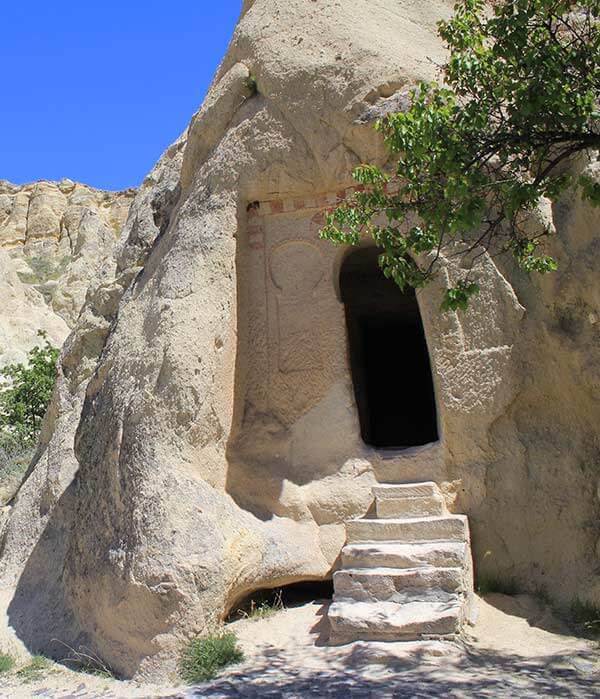 Inspired by Ancient Dwellings
We loved exploring the incredible network of cave houses and churches in Gorëme. Cut directly into the rocks, these dwellings inspired the winding landscape of our Cave House print.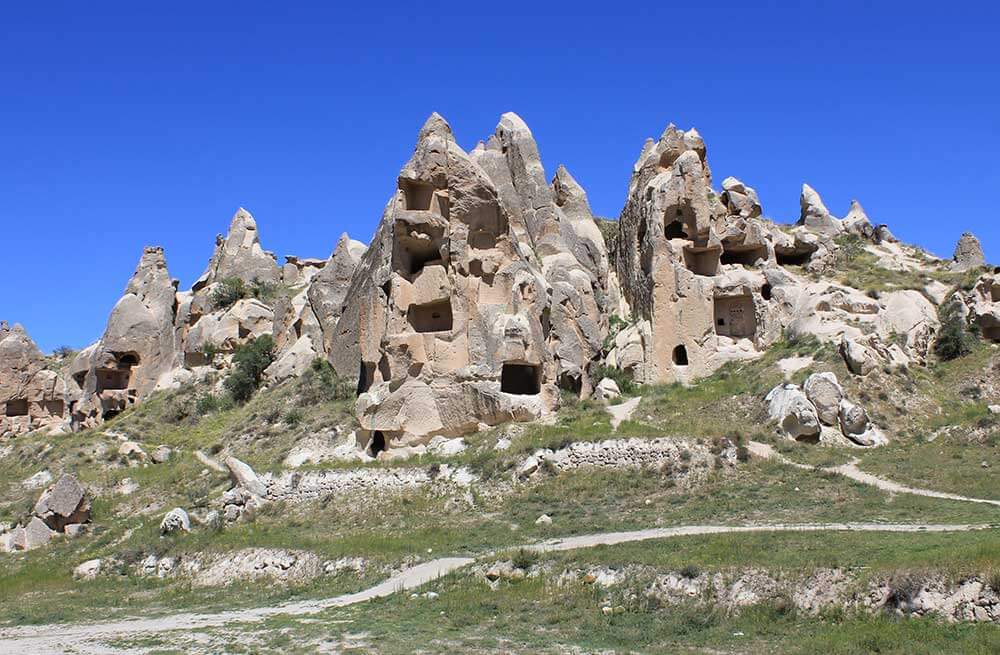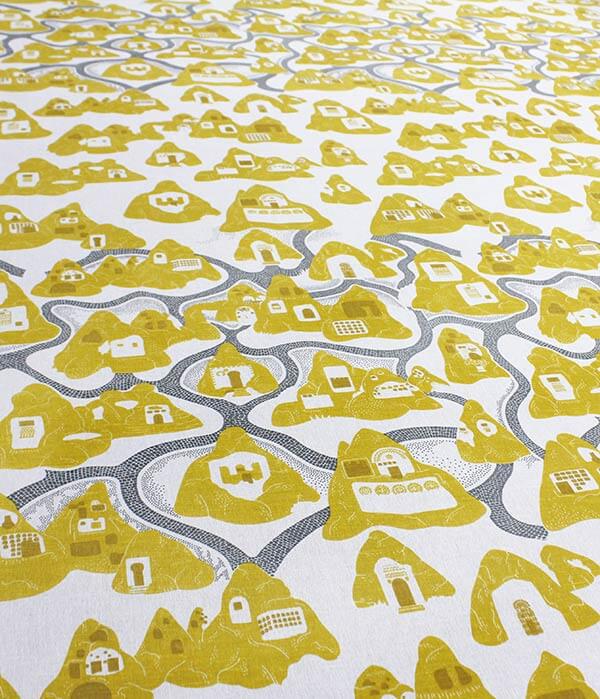 Land of Beautiful Horses
We drew our Horse Ranch print after seeing ranches scattered all over the countryside. Fittingly, it's also said the name 'Kapadokya' originates from a Persian word meaning 'land of beautiful horses'.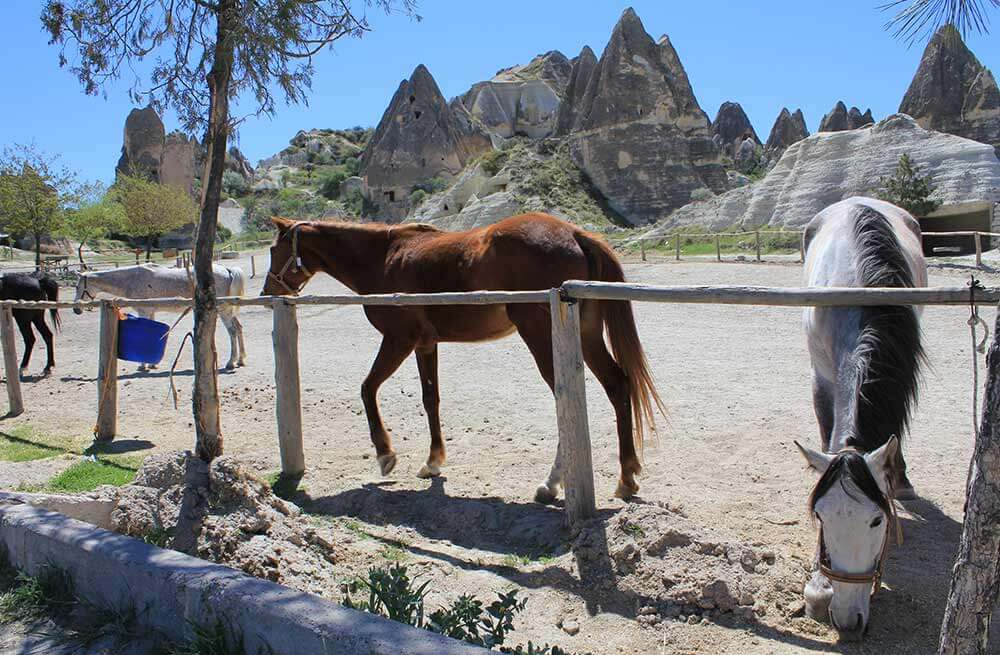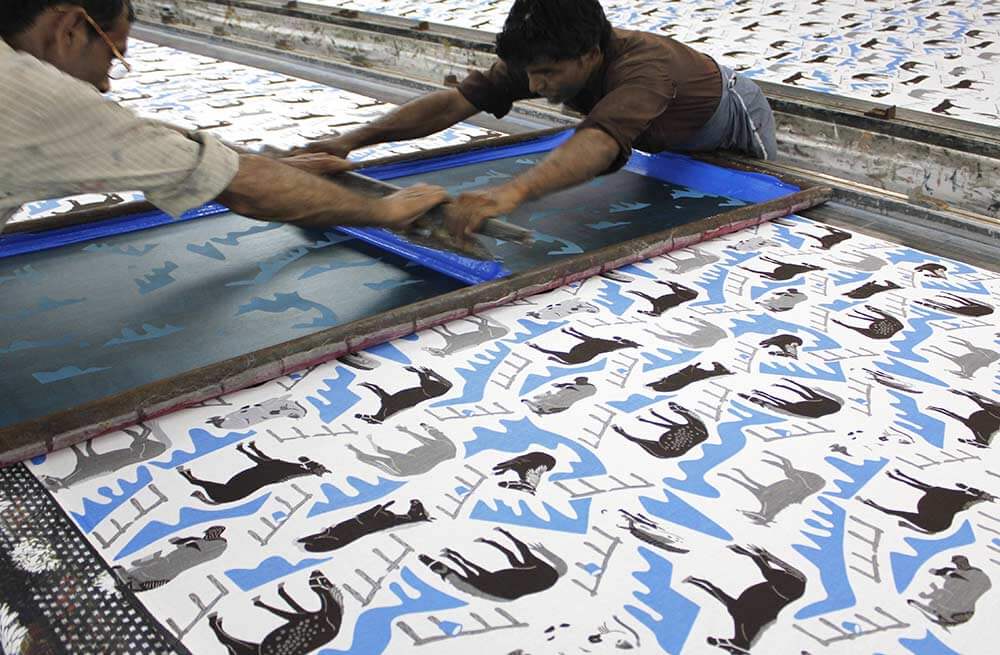 Evil Eye Fabric
Eye shaped amulets or 'Nazar Boncugu' to ward off the evil eye are a very common talisman in Turkey. A tree covered in thousands of evil eye amulets inspired our Evil Eye Tree print, which we hope might offer you some protection at home.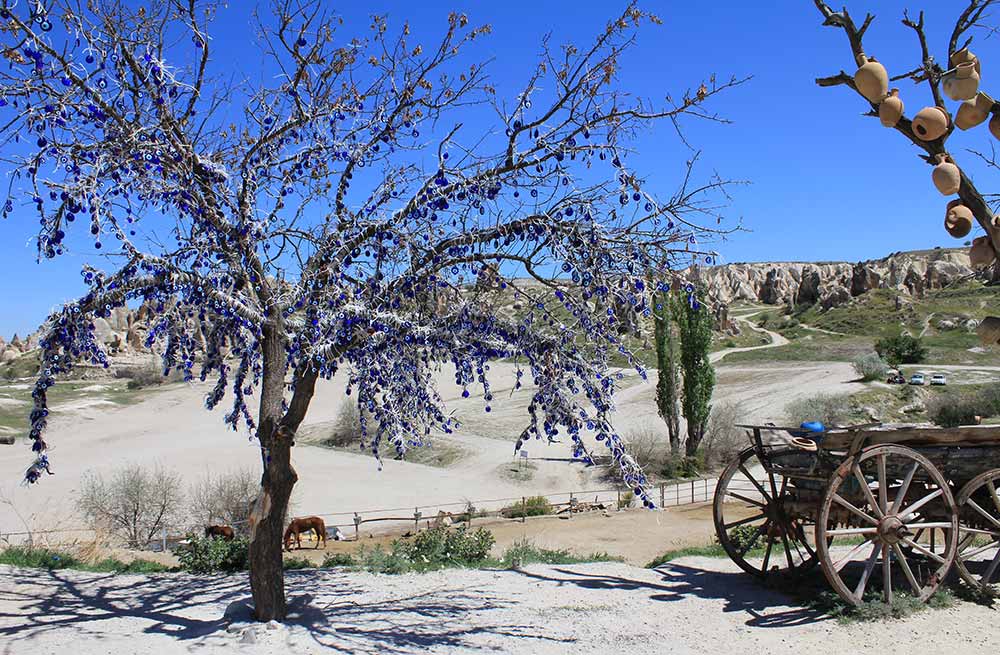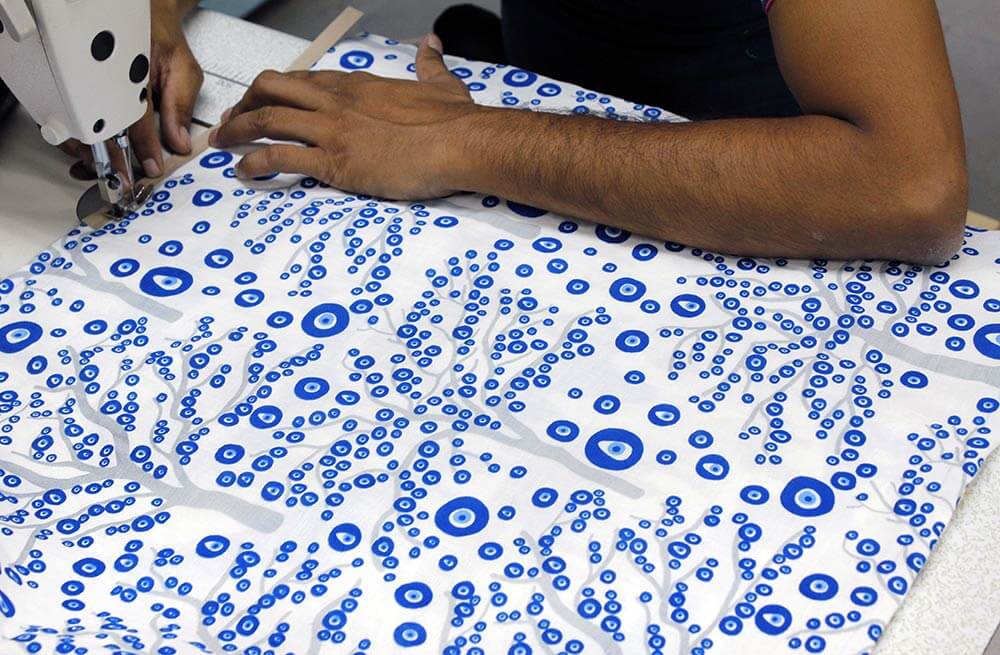 Geometric Prints
Our Stone Symbol print references the geometry of rock-cut windows, doors and pigeon houses, alongside churches painted with symbolic frescoes.