Alleppey
Inspired by our travels, the Alleppey collection transports you to the lush South Indian state of Kerala, with its laid-back landscape of backwaters, coconut trees and fishermen.
Tropical Homewares
Hand screen printed in fresh hues of green and blue, the prints this range are designed to bring a touch of tropical life into your home.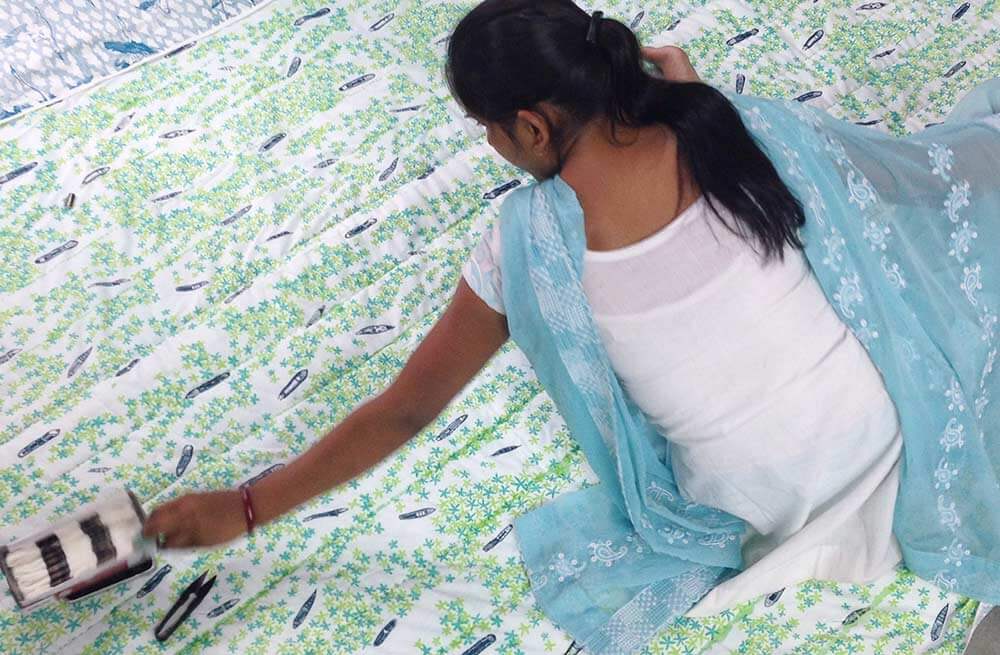 A Bird's Eye View
Illustrating the house boats, fishing boats and ferries that traverse the meandering backwaters along the Malabar coast, the Bird's Eye View design is paired with a detailed print of coastal birds that soar over the rivers, lakes and lagoons.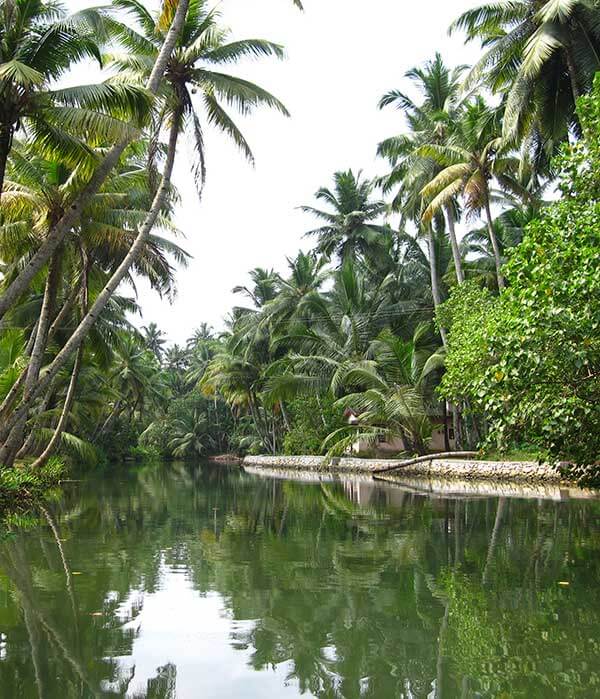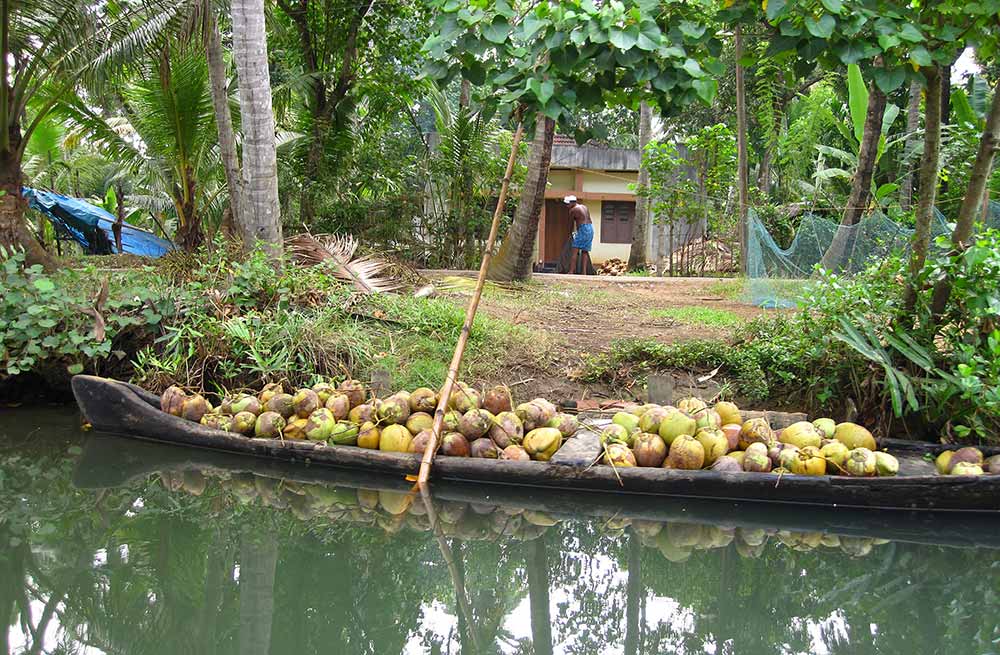 Coconut Palm Prints
There's a theory that the name Kerala is derived from the Malayalam words 'Kara' and 'alam', literally meaning 'Land of the Coconut Trees.' Our Coconut Palm Pickers print is a celebration of the lungi clad coconut pickers, whilst the Palm Weave pattern illustrates woven palm fronds used to make traditional thatched homes.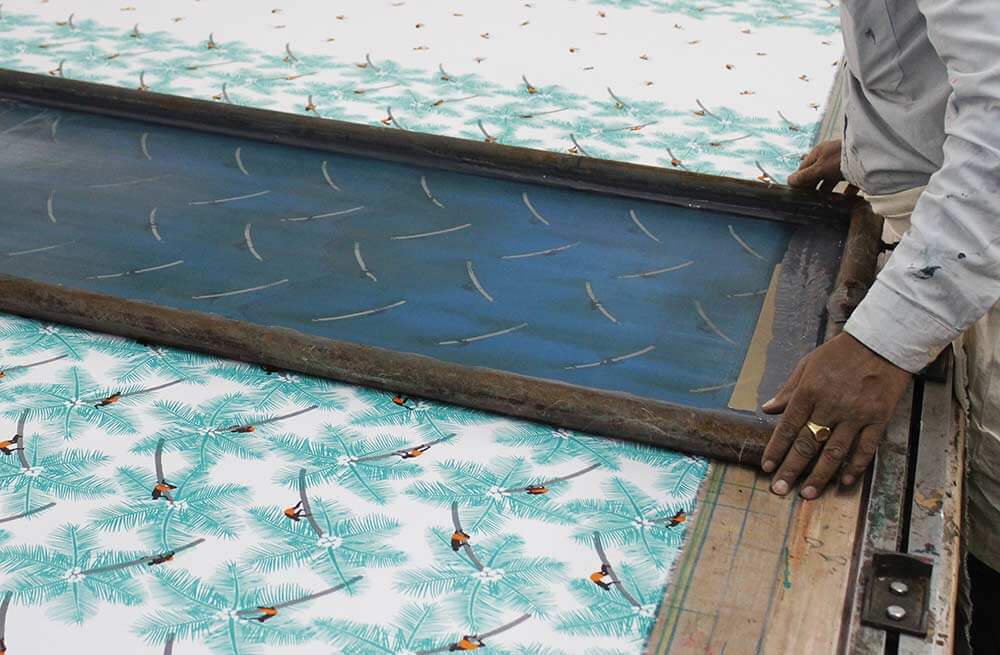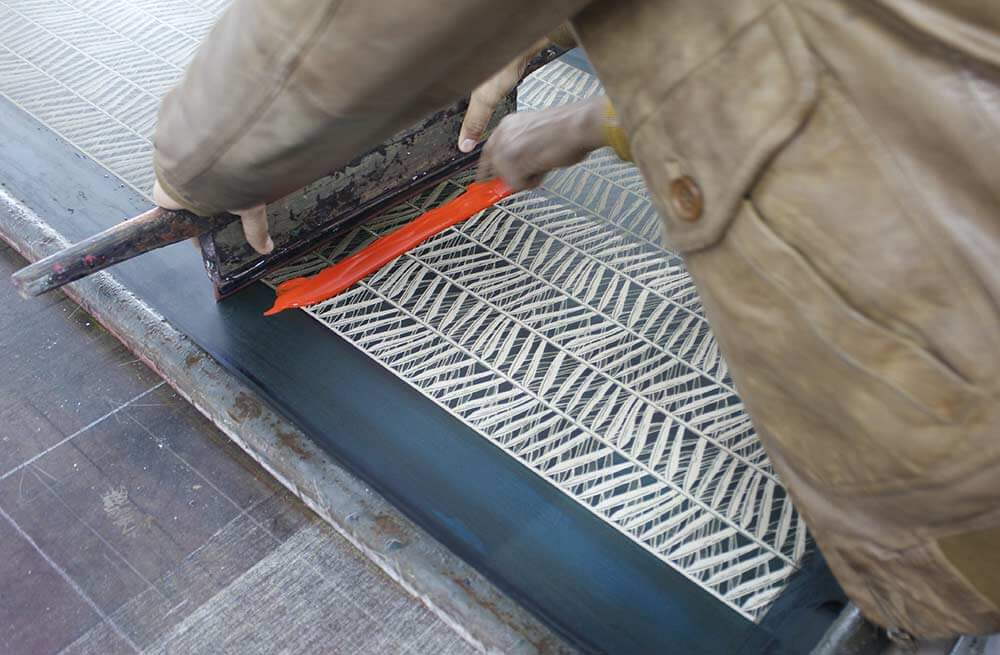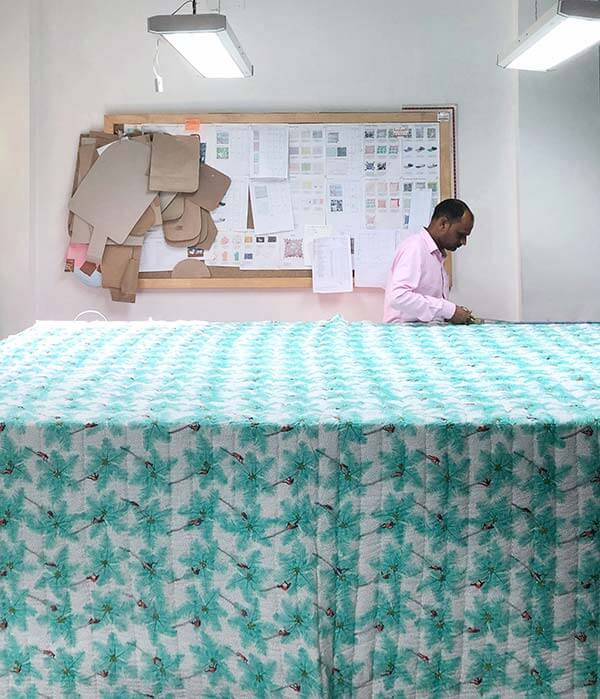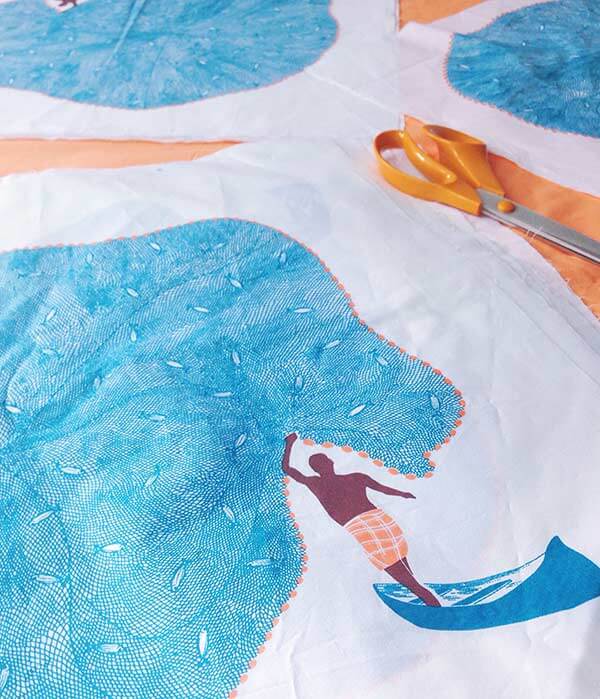 Fisherman's Net
Everyday fishermen from all over Kerala head out to catch the freshest fish. Various techniques are used from Chinese fishing nets to line fishing and bamboo traps, but our popular Catch of the Day cushion illustrates the simplest method of all, a net cast out into the blue.